Metro will operate it's normal Wednesday schedule Wednesday, October 28, 2020.
-> THURSDAY, October 29th - residents in ORLEANS PARISH who receive curbside waste collection and recycling services on Thursdays, please note that we will start at 8am. Please put your carts curbside between 6am and 8am.
Thanks!
To all of our customers in Orleans and St. John the Baptist Parishes, please be advised that despite COVID-19, Metro Service Group, Inc., will continue with its regularly scheduled trash pick-up service days in your respective areas. We pray that you and your families are safe and sheltering in place during this unprecedented time.
quick tip...
When experiencing inclement weather please secure all garbage and recycling collection containers on your property between collections to avoid scattered trash and lost carts.

♦
March 24, 2017: City of New Orleans new cart announcement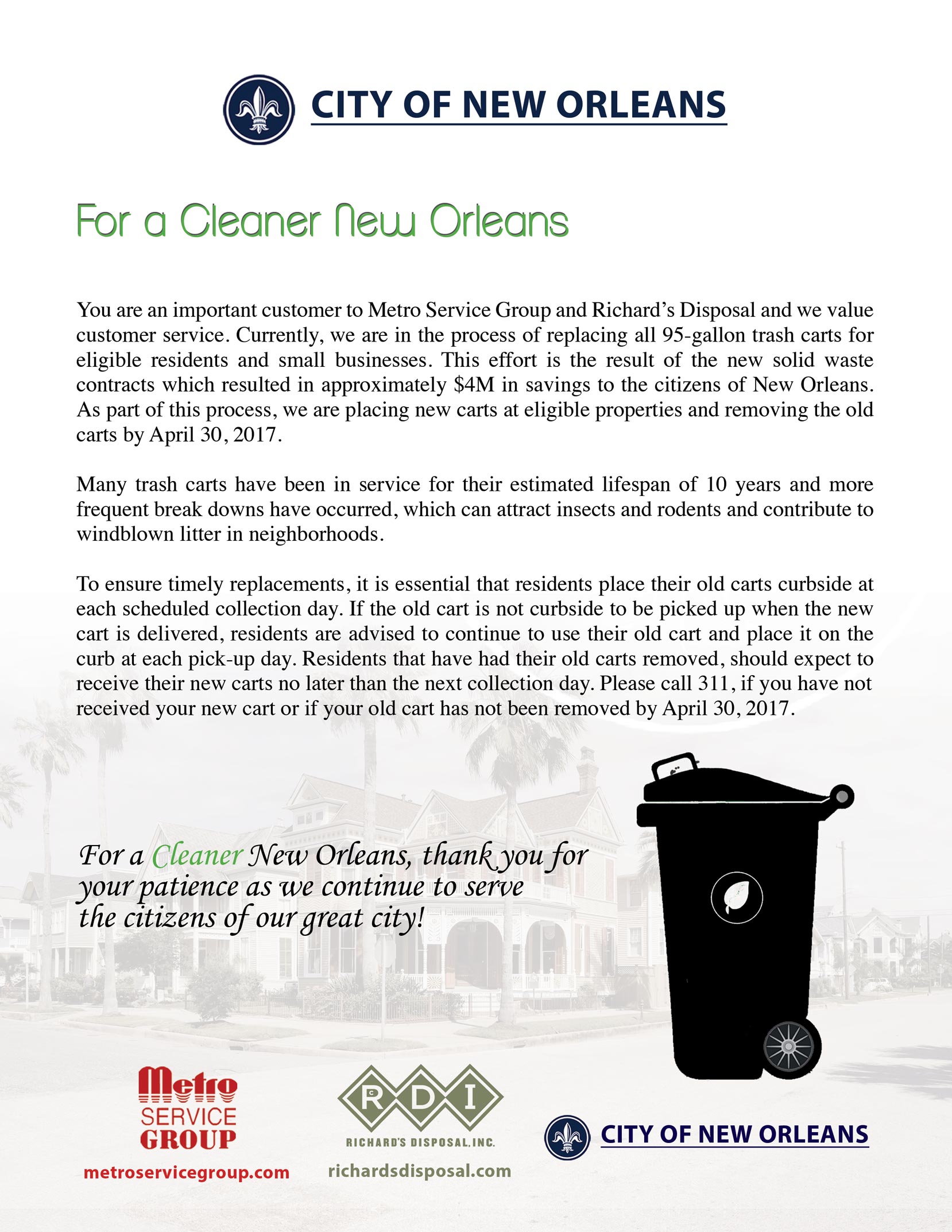 February 9, 2017: Pickup Schedule and Collection Guidelines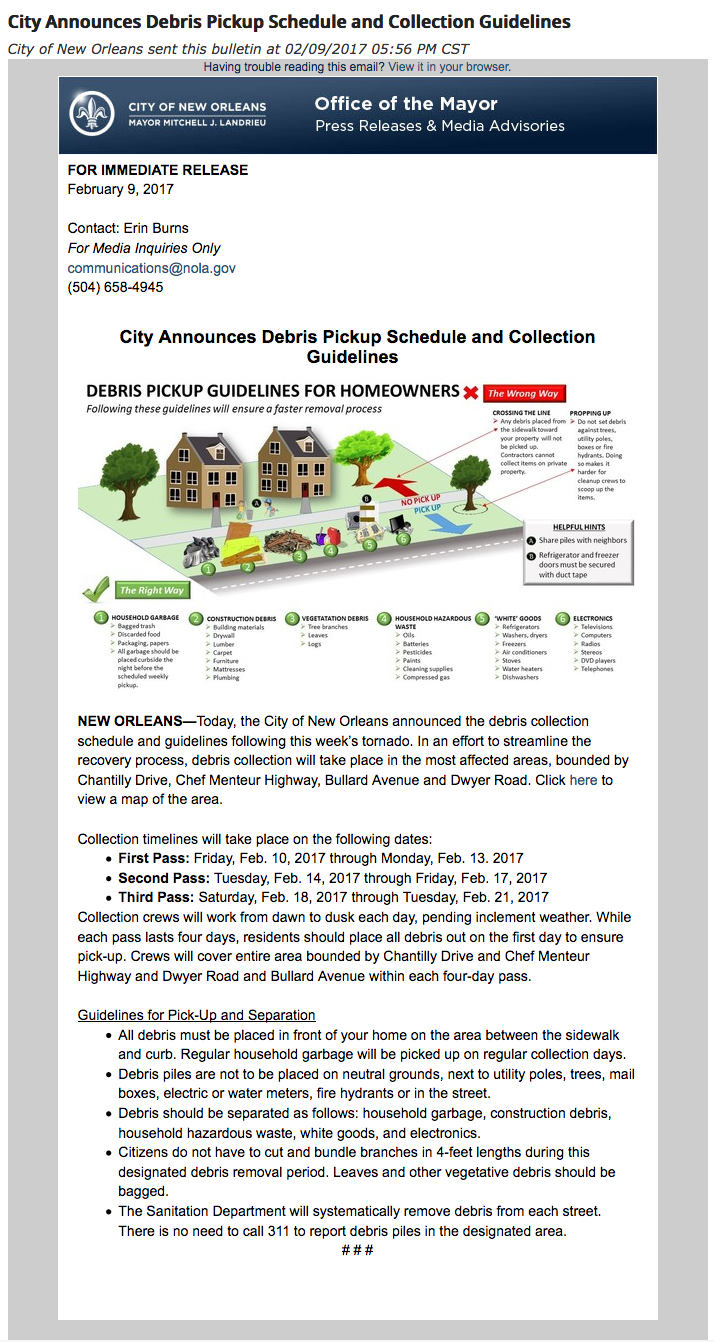 September 2014: MSG opens CNG plant, says "Hello" to the future & "Good-Bye" to the gas pump!
Metro Service Group, Inc. held a ribbon cutting for its Compressed Natural Gas plant September 29, 2014 with Special Guests U.S. Senator Mary Landrieu, Congressman Cedric Richmond, and Councilman James Gray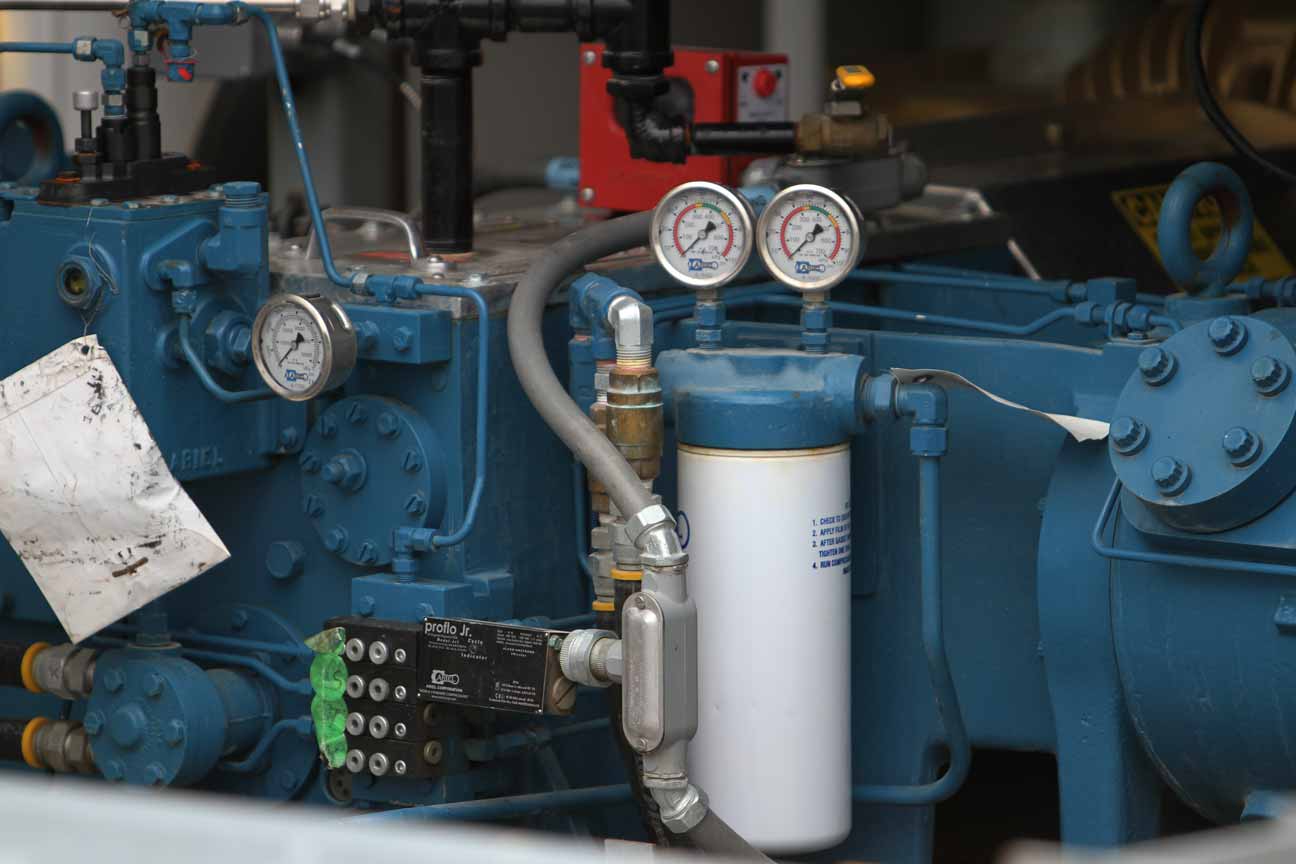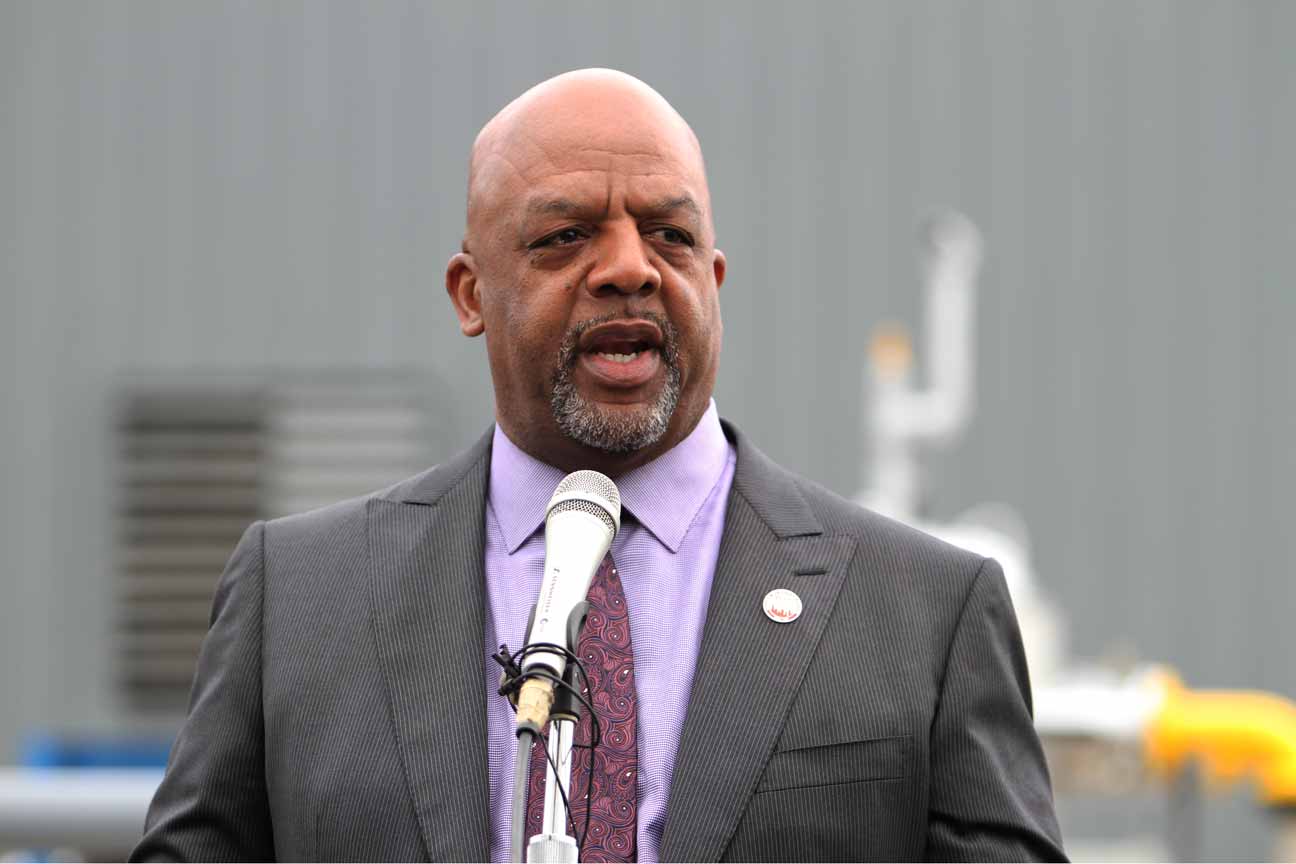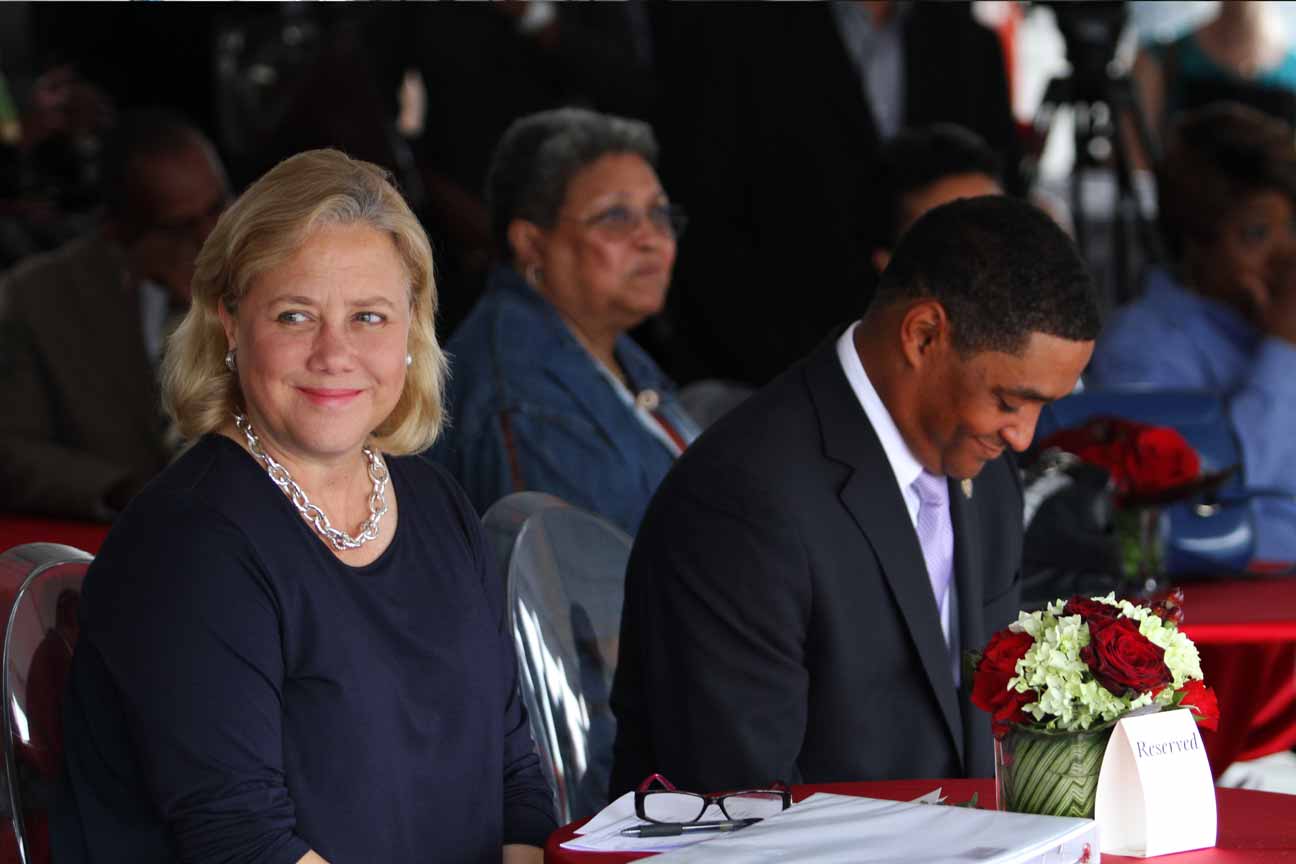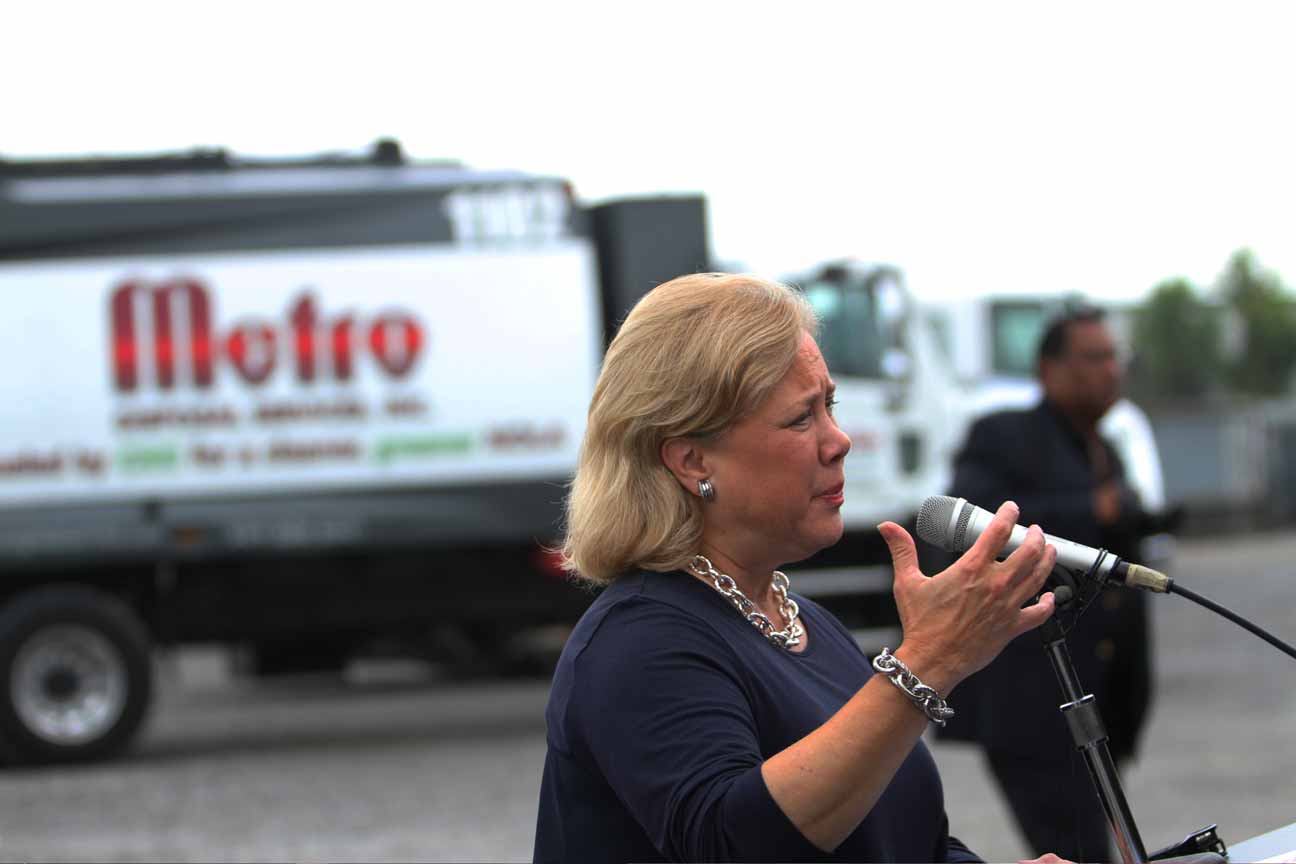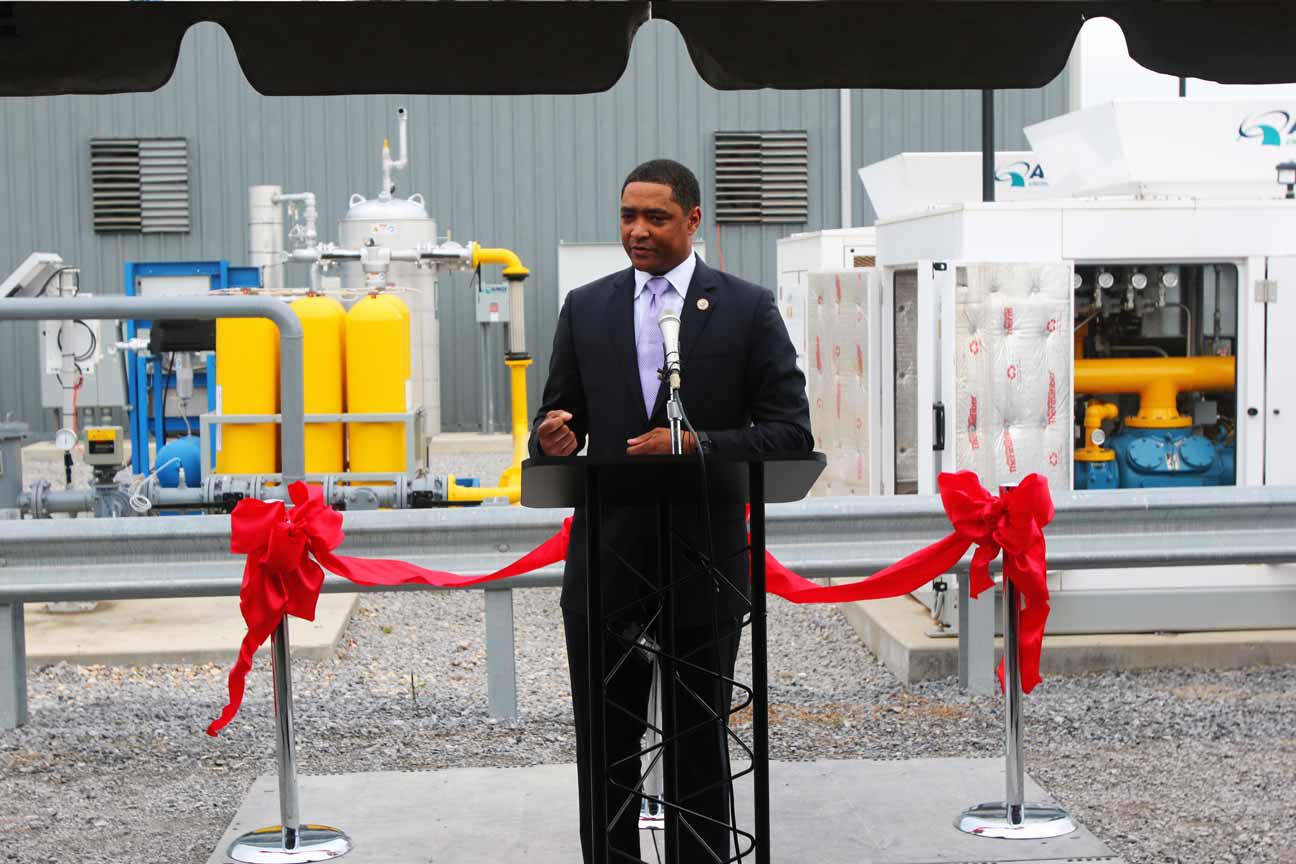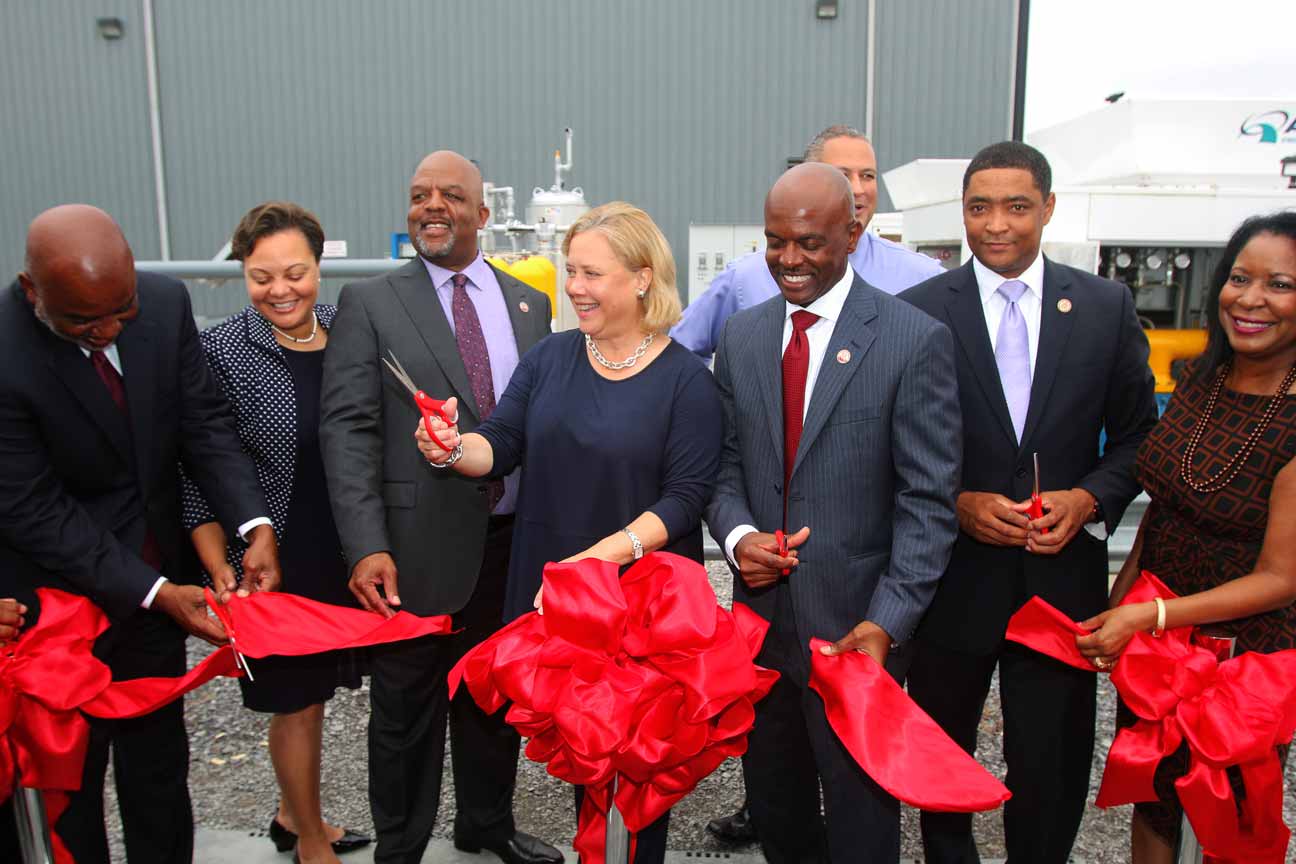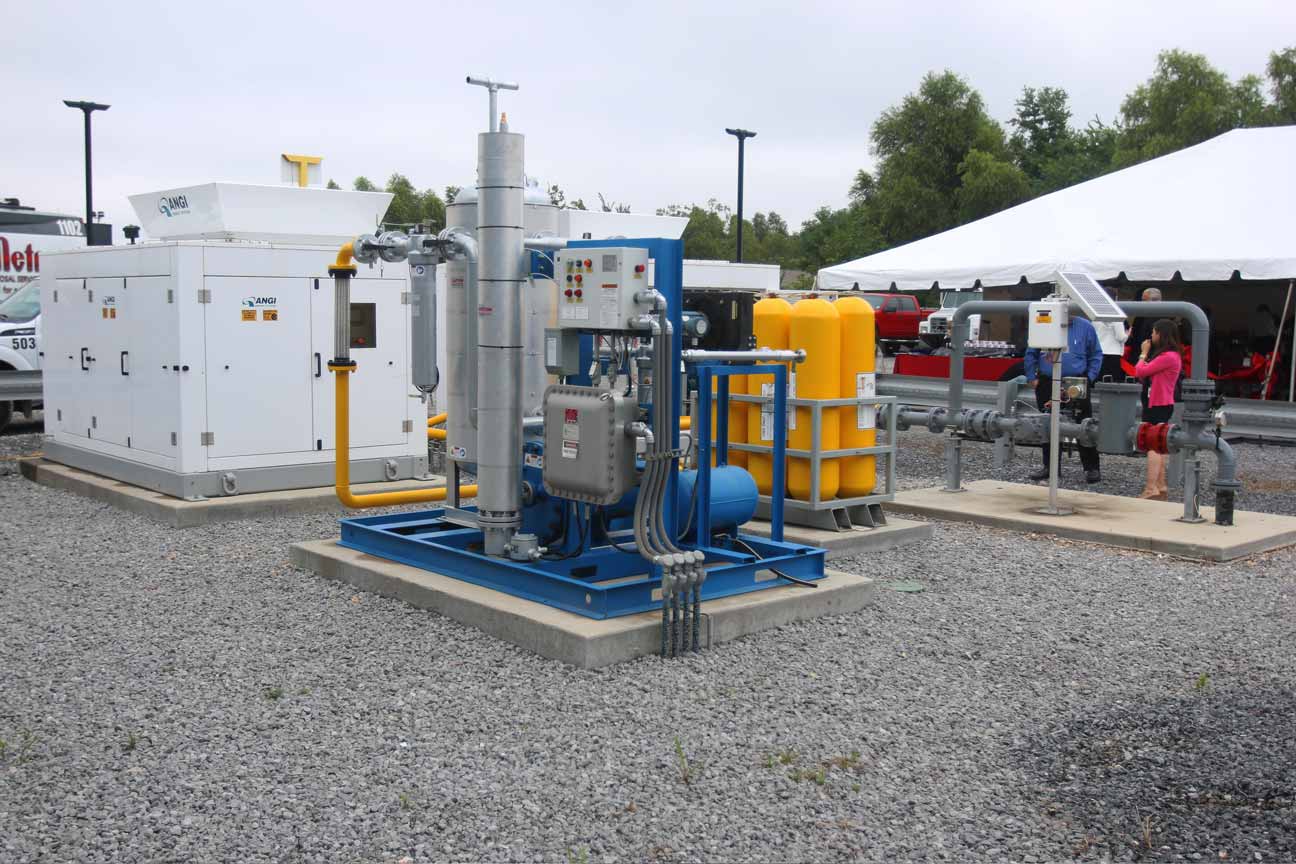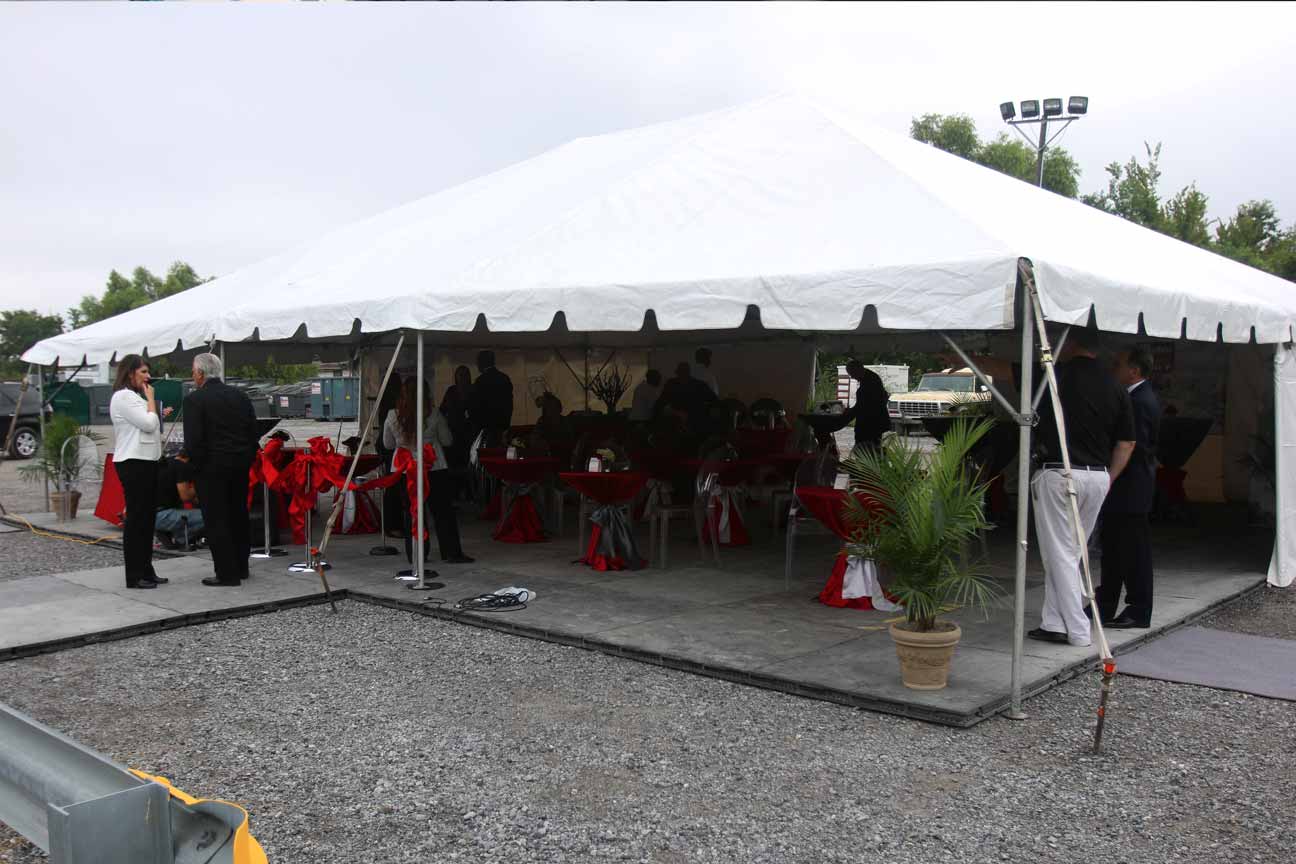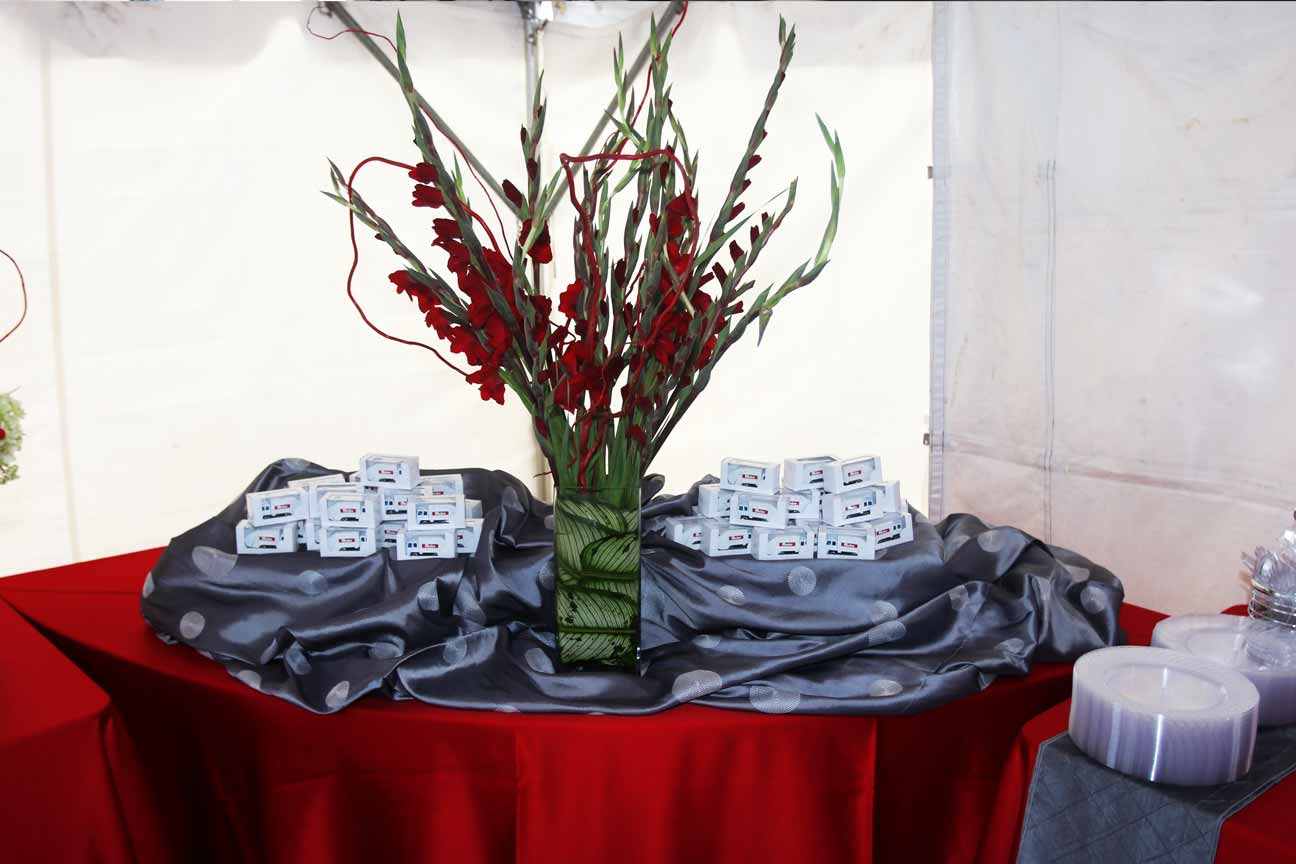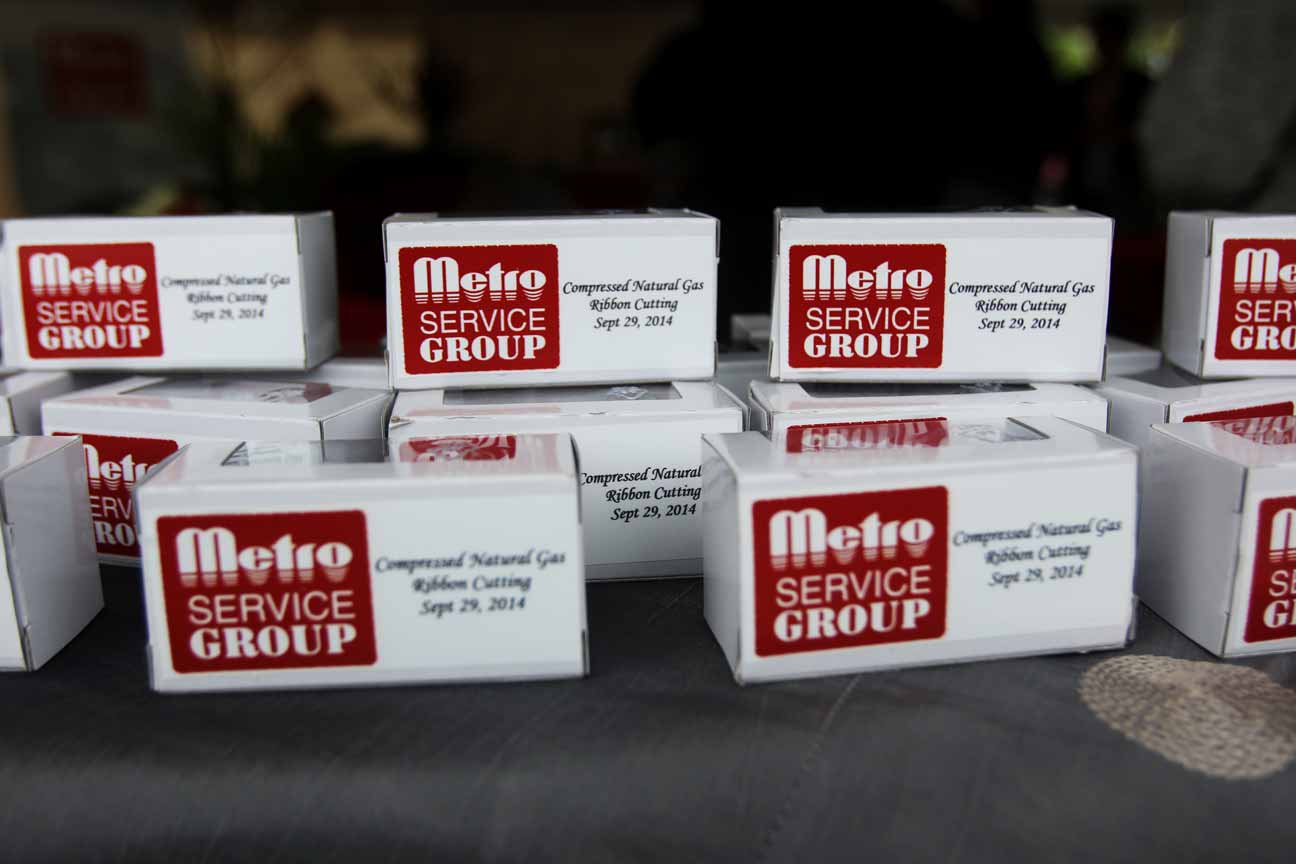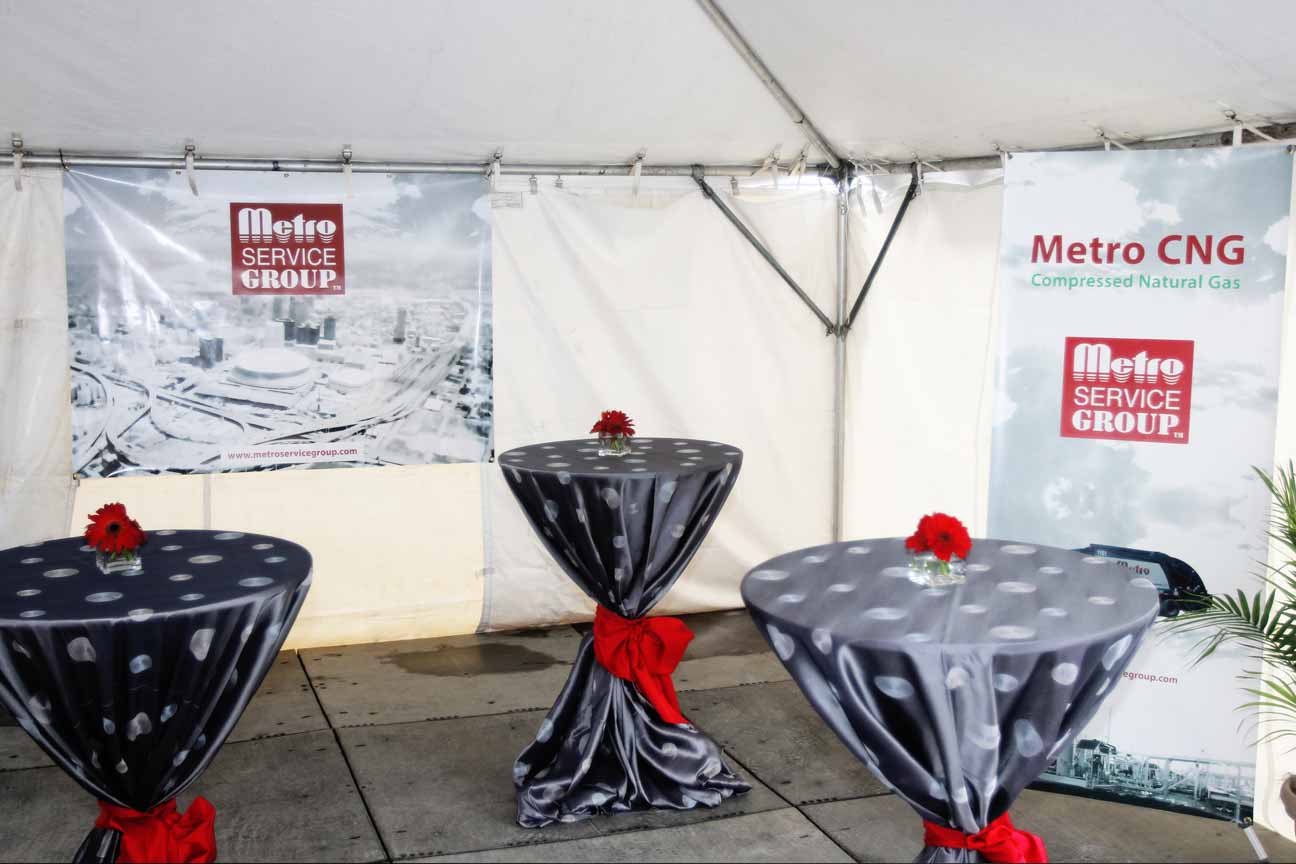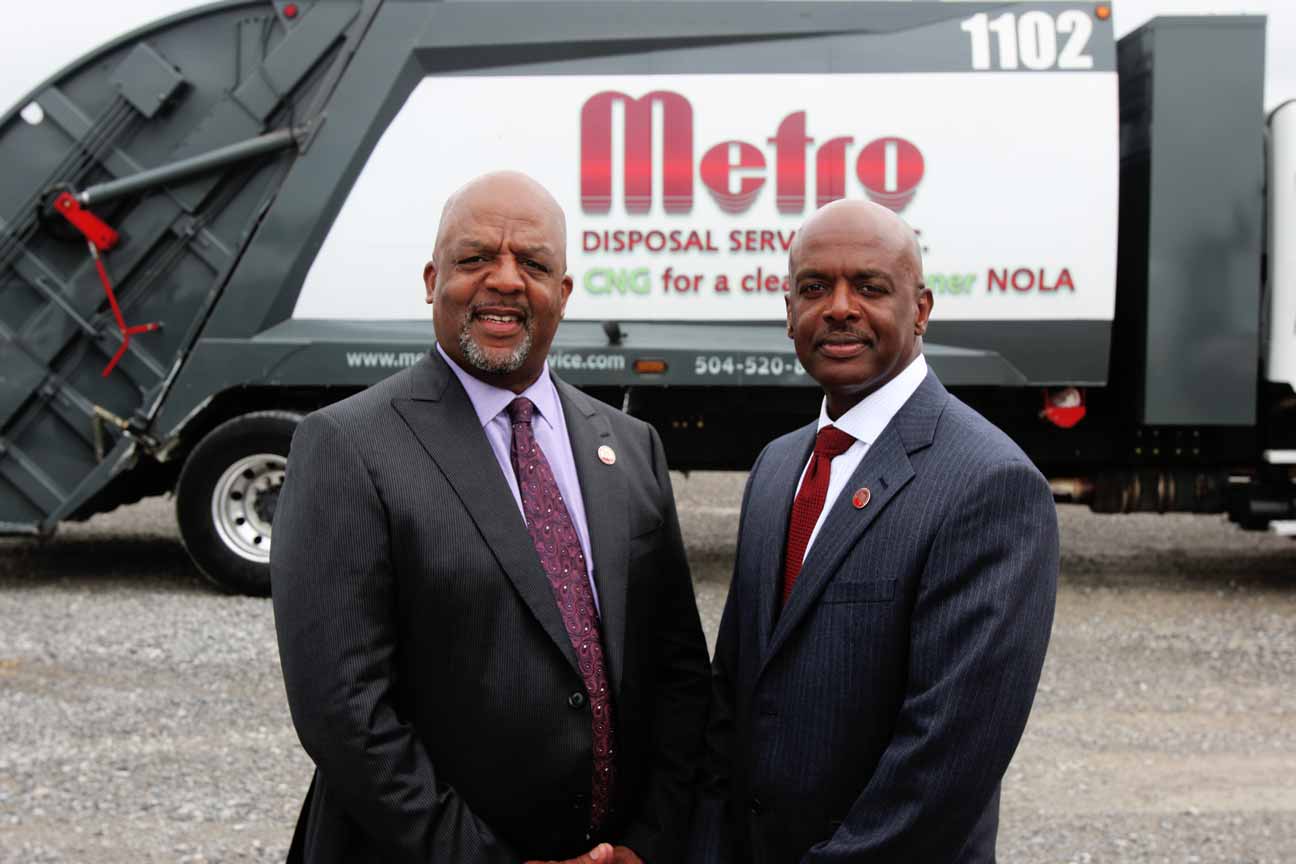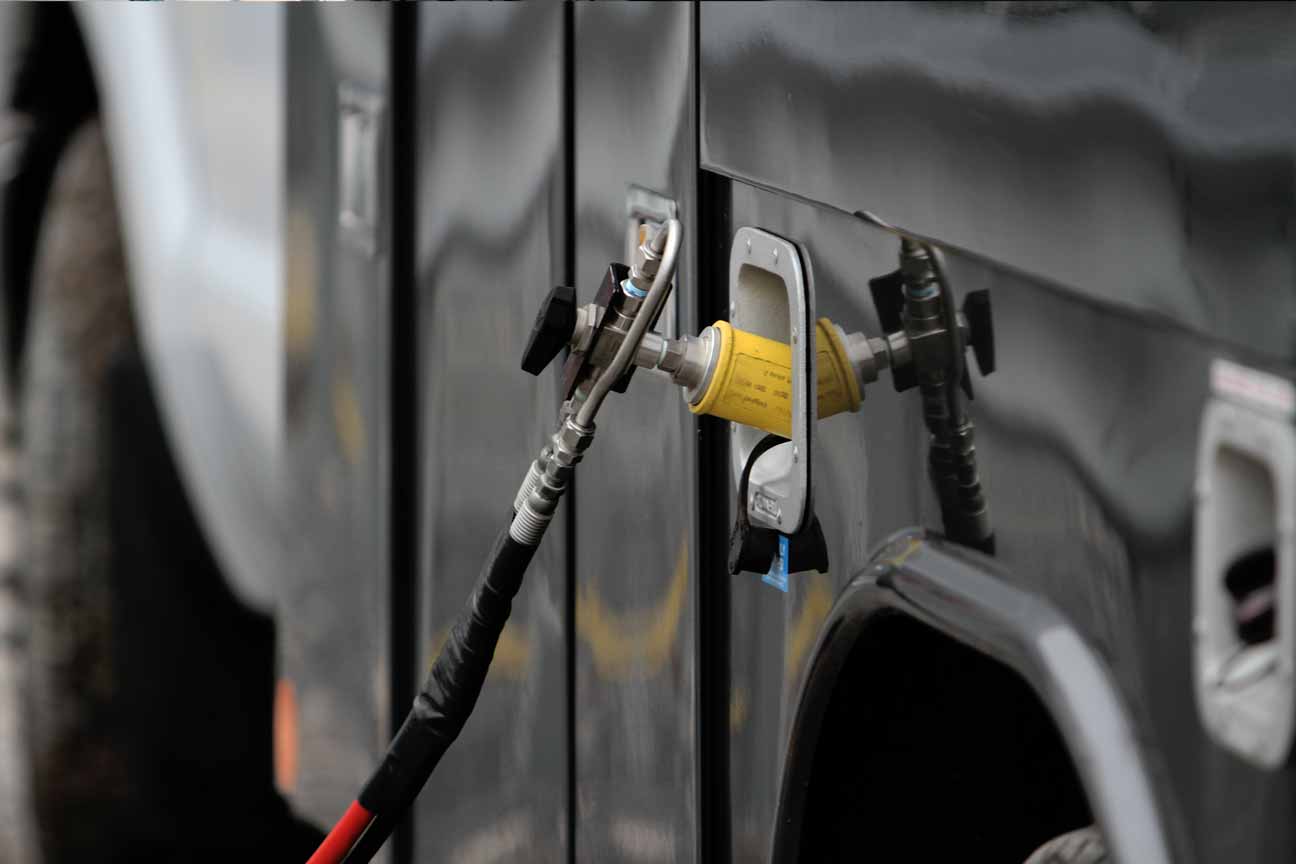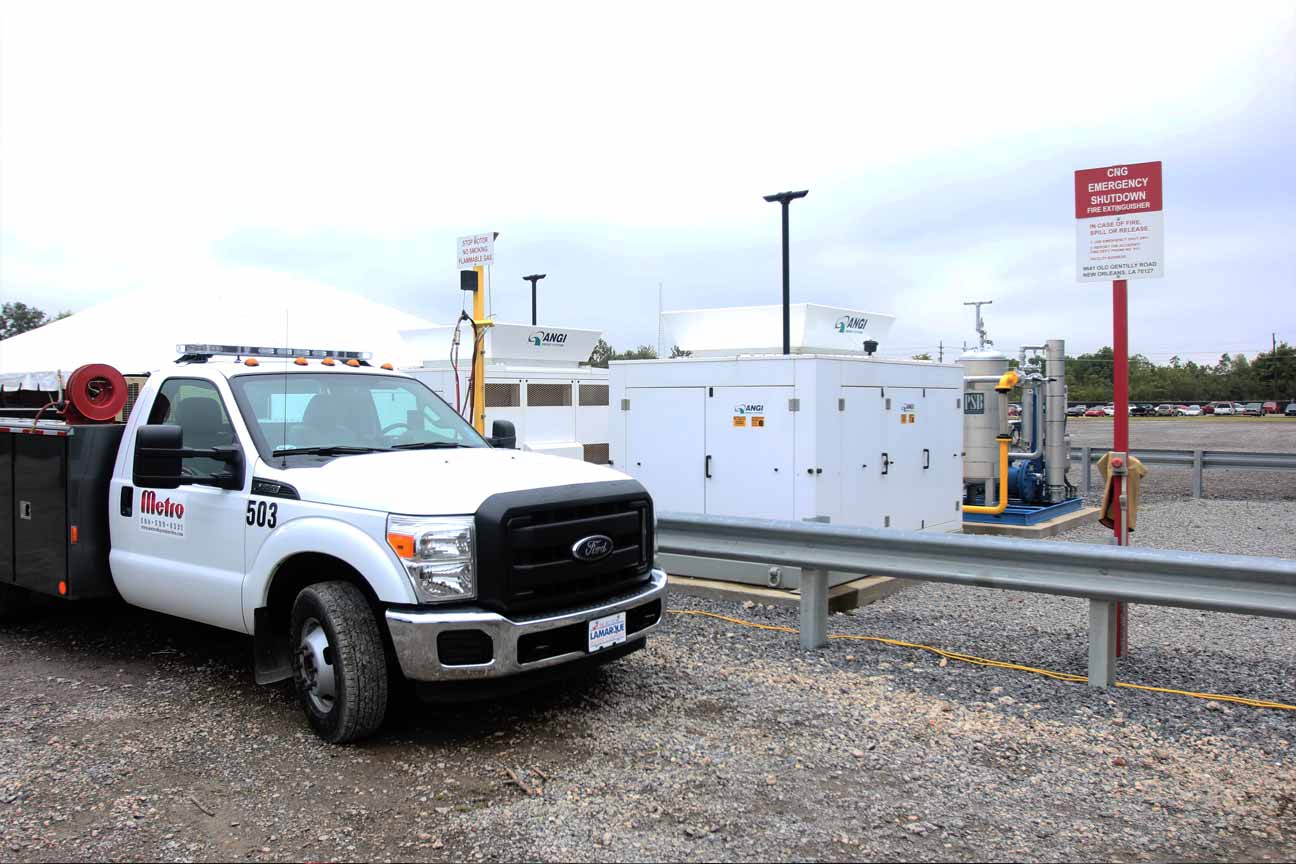 September 30, 2014
DISPOSAL COMPANY INTRODUCES FUELING STATION TO LOWER COSTS, CREATE JOBS
A new fueling station for the Metro Disposal Services truck fleet could be a game changer for the city.

Casey Ferrand, WDSU 6 News New Orleans
September 29, 2014
NEW ORLEANS EAST COMPANY SAYS "GOOD-BYE" TO THE GASOLINE PUMP
The future has come to the Metro Service Group yard off Old Gentilly Road in Eastern New Orleans.

John Snell, WVUE FOX8 New Orleans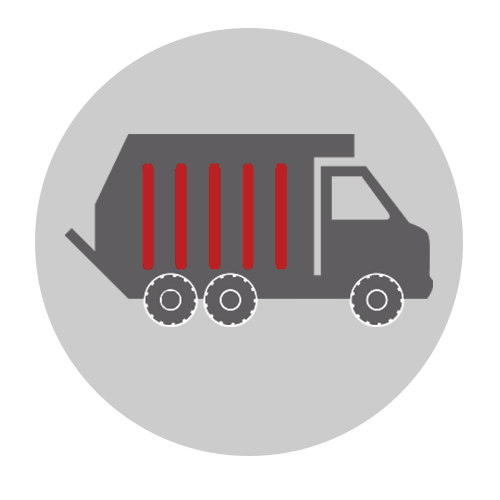 Trash pick up days...
will remain the same. See the map below.
Bulky Waste
Place your bulky items next to your cart on your second collection day.

For your convenience, here's a list of approved bulky items:
Tree limbs and branches

less than four feet in length and two (2) feet

in diameter, neatly bundled.
Metal materials

weighing twenty-five (25) pounds or less.

Pipe

less than one (1) inch in diameter and less than four (4) feet in length.

Manufactured items

, including, but not limited to,

furniture and

appliances.

Bagged leaves

,

weeds

,

grass

,

small vegetation clippings and hedge

clippings.

White goods.

Twenty-five pounds or less of

construction and demolition solid waste generated by a resident properly containerized and/or bundled.
Cardboard boxes.
Carpet

less than four (4) feet in length, rolled and tied.

Tires

; maximum of four (4) tires per scheduled, second collection.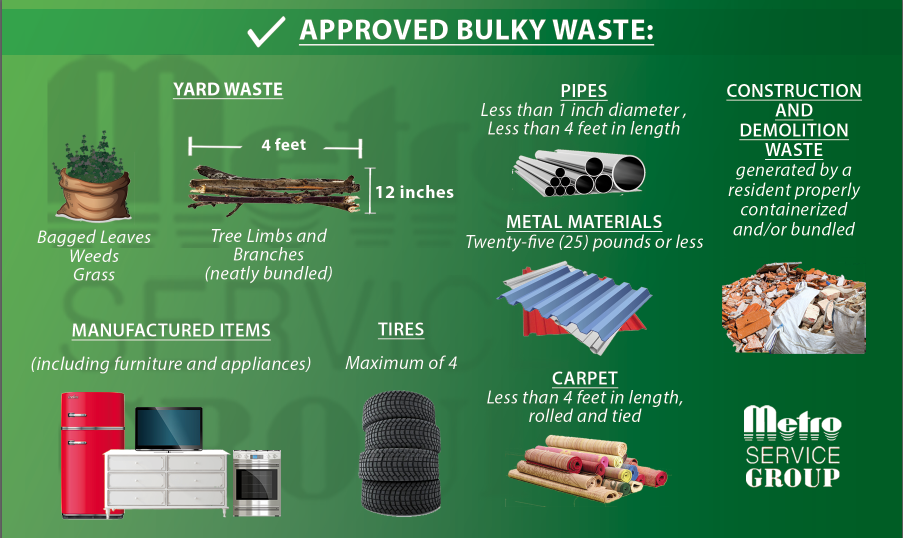 Yard Waste
Yard waste such as leaves and grass clipping should be bagged and placed next to the cart on the Second collection day. Yard waste items are tree limbs, grass clippings, shrubs, etc. Tree limbs should be bundled in 4-foot lengths, weighing no more than 75 pounds. Residents who set out yard waste more than 24 hours before their scheduled pick-up will be subject to a fine.
Dead Animals
Dogs, cats, and other small animals will only be collected from households and small businesses if the animal is put in a bag and brought to the curb for collection with solid waste. In the event that such animals are discovered on City streets, contact 311 or the Customer Service Center at (504) 520-8331 to have the animal removed.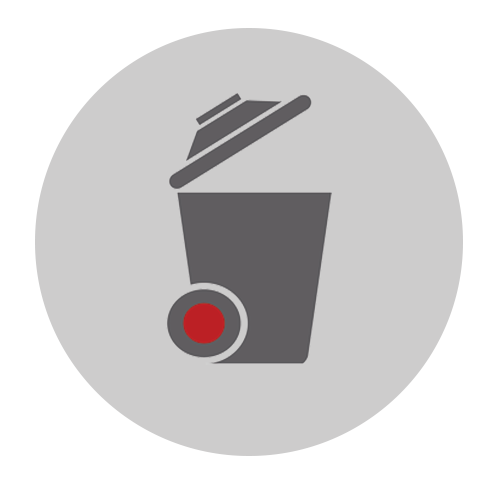 TO REGISTER FOR A CART PLEASE USE THIS FORM.
(sanitation collection)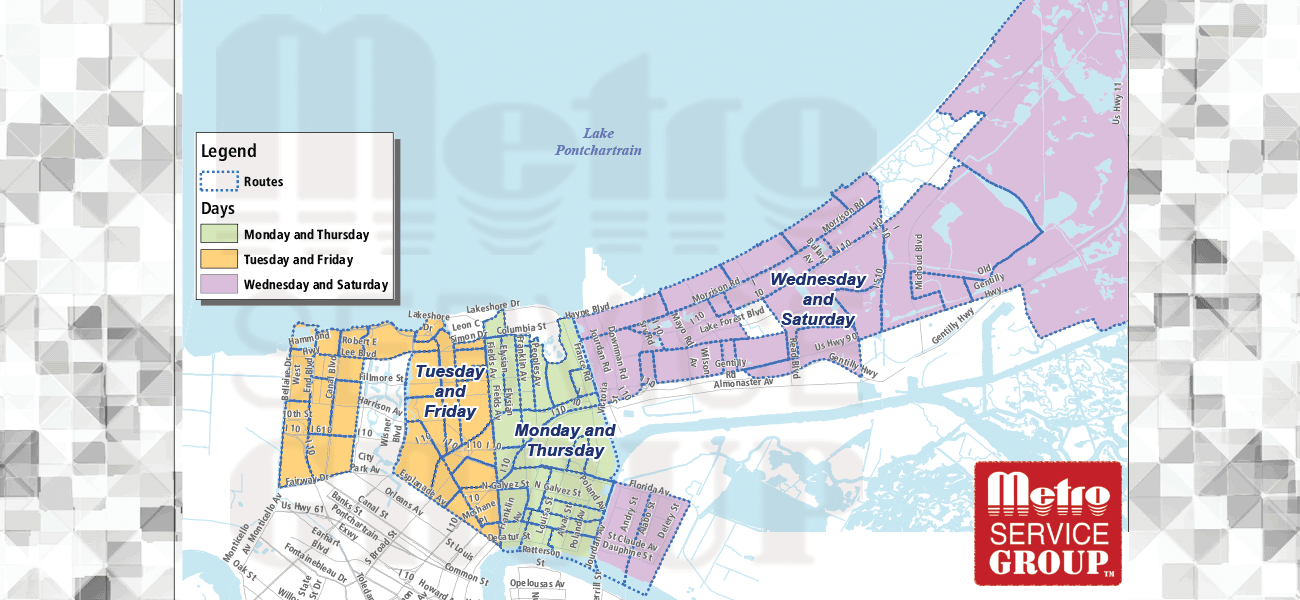 (recycling collection)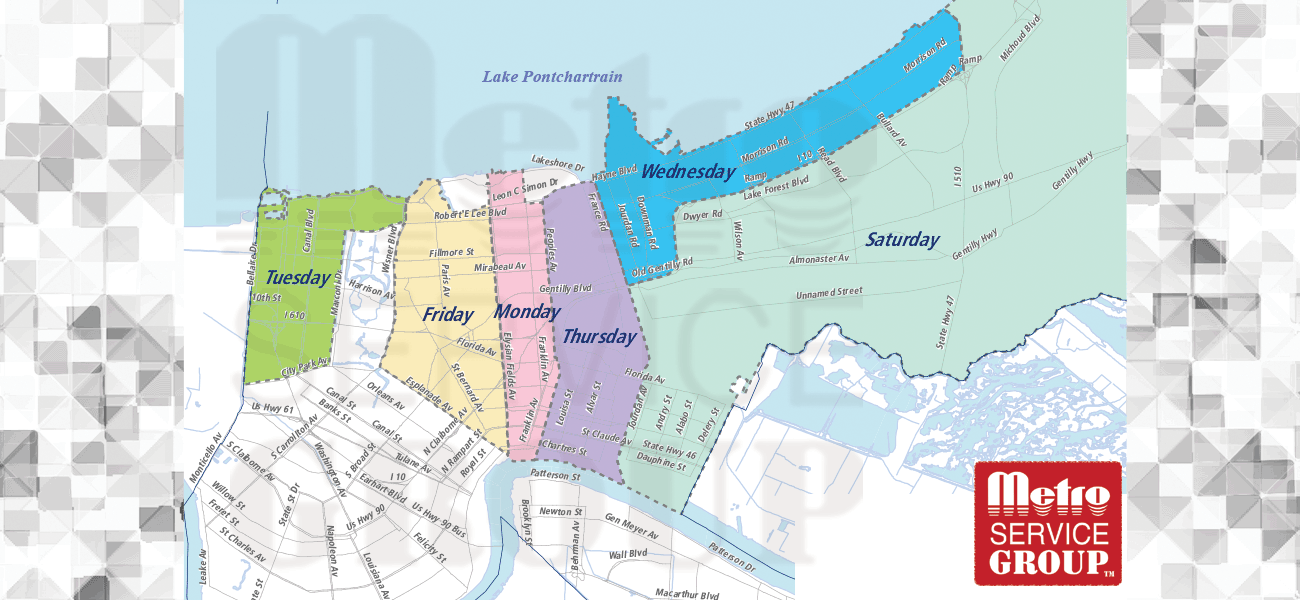 we were unable to pick up your item or trash pile or recycling for one of the following reasons:
Items must be secured in bundles.

Items must be 4 feet in length.

Items must be less than 2 feet in diameter.

Items must be less than 75 pounds in weight.

Loose material must be in garbage cans, bags or other approved containers.

Items must be placed curbside for collection.

Plastics #3 - #7, wax board (juice boxes/milk cartons) and plastic bags are no longer accepted.
Resident Recycling
For your convenience, here's a list of approved recycling items:
Paper products including office paper, newspapers and color inserts, magazines, catalogs, junk mail, paperboard boxes (including cereal boxes, freezer boxes, twelve (12) pack soft drink boxes and other food/snack boxes), telephone books and corrugated cardboard.
Plastic food and beverage containers coded #1 through #7, plastic pots from plant nurseries.
Small aluminum, steel and ferrous metal food containers and lids.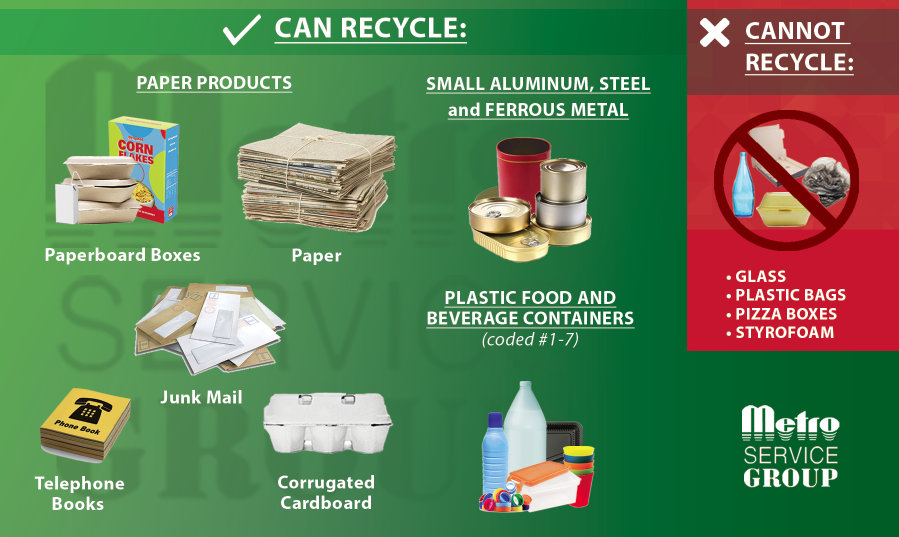 TIPS...
Please keep your carts CLEAN.

RINSE OUT

food containers before placing in cart.
PLACE YOUR RECYCLING BIN NEXT TO YOUR CART ON YOUR COLLECTION DAY. CONTACT OUR CUSTOMER SERVICE CENTER FOR MORE INFORMATION (504) 520-8331.
Commercial Recycling
Metro Service Group provides cost-efficient, environmentally sound recycling programs and services for municipalities, school districts, businesses and households throughout the gulf coast region. Metro has provided innovative recycling solutions for the City of New Orleans, McDonalds, Wendy's and Rite-Aid just to name a few.

Whether you're recycling paper, plastic, glass, aluminum or cardboard, Metro prides itself in putting into action the latest single-stream and sorting technologies, making recycling programs easy and cost-effective.