To all of our customers in Orleans and St. John the Baptist Parishes, please be advised that despite COVID-19, Metro Service Group, Inc., will continue with its regularly scheduled trash pick-up service days in your respective areas. We pray that you and your families are safe and sheltering in place during this unprecedented time.
St. John The Baptist Parish
quick tip...
When experiencing inclement weather please secure all garbage and recycling collection containers on your property between collections to avoid scattered trash and lost carts.

♦
April 4, 2017: How to bundle Yard Waste and Bulky Items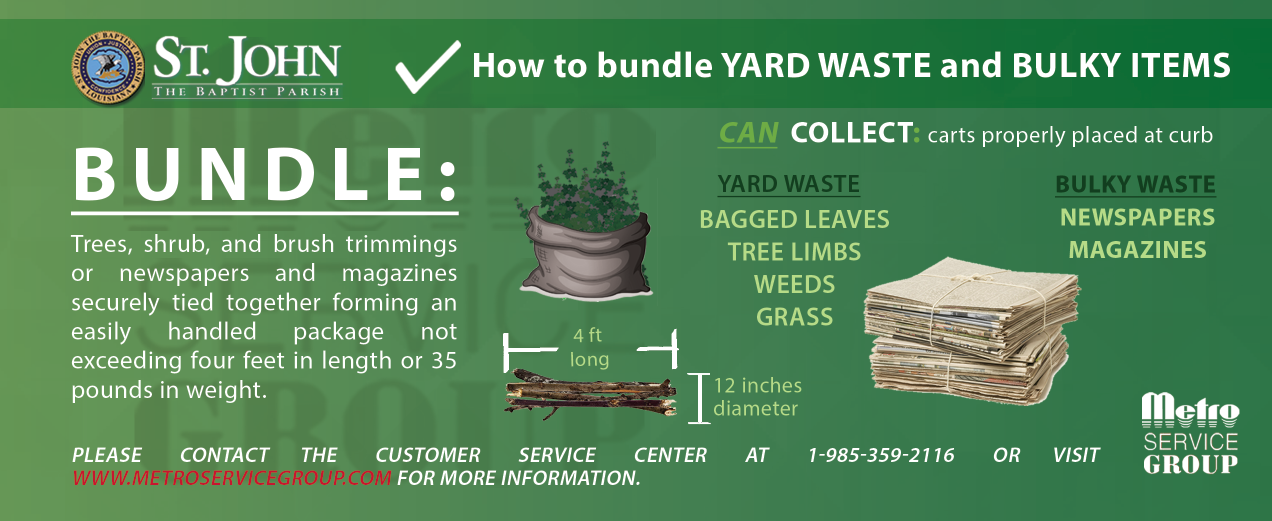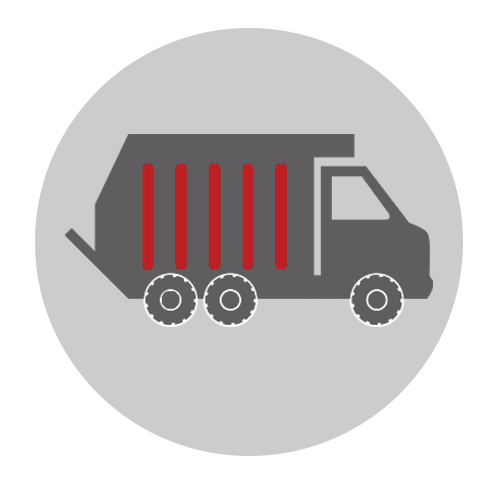 Trash pick up days
Trash pick up days will remain the same. Map to come.
Bulk Items / Yard Waste
Bulky items include items such as: yard waste, furniture, toys, etc. should be placed next to the cart on the Second Collection Day.
Yard waste such as leaves, grass, clippings, weeds, tree and shrubbery should be bagged and placed next to the cart on the Second Collection Day. The weight should not exceed 35 pounds.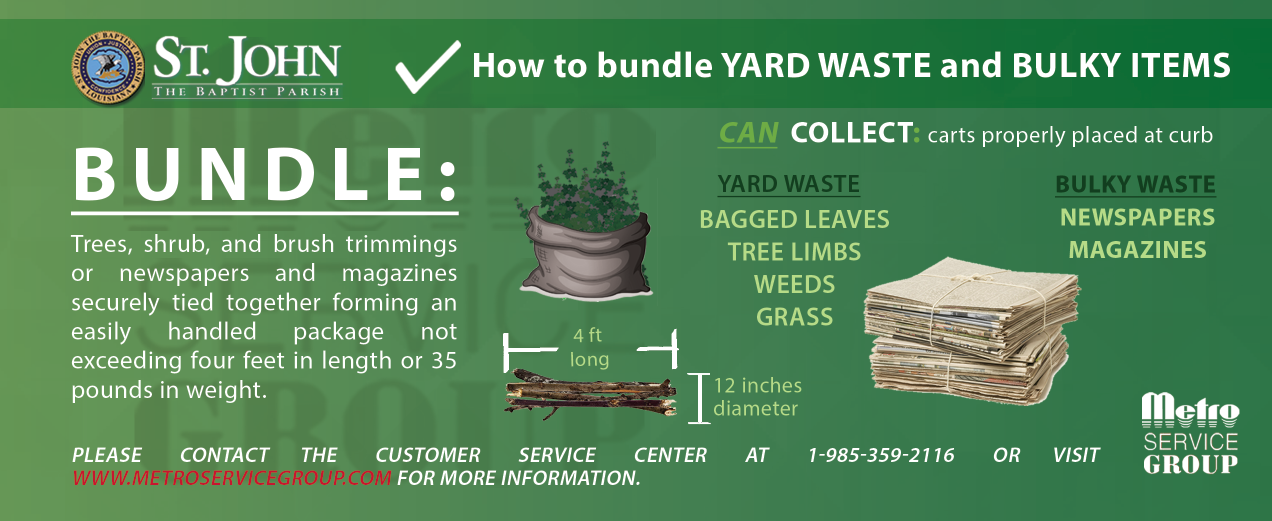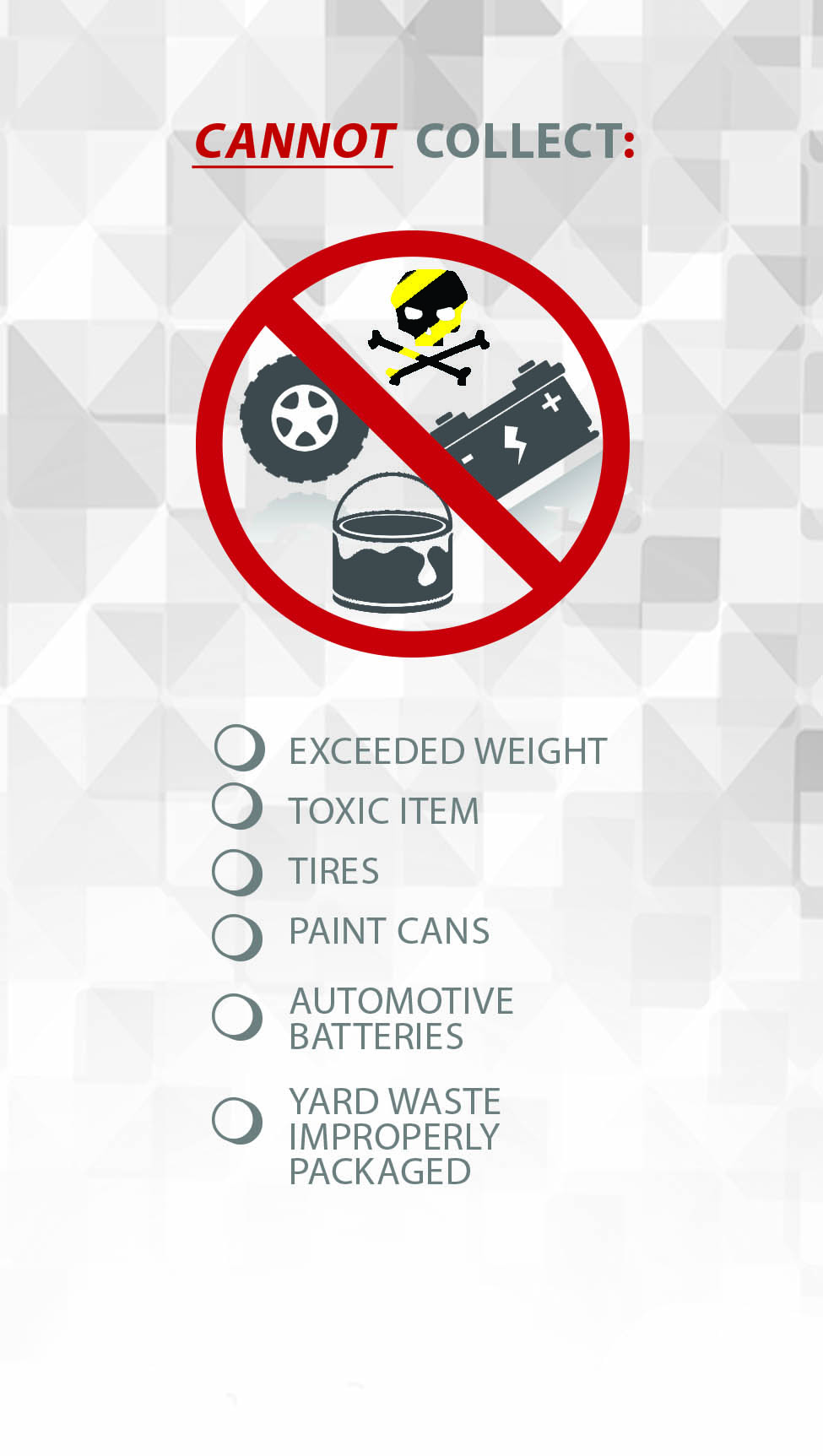 White Goods
White Goods include items such as refrigerators, ranges, water heaters, washers, dryers, freezers, etc. Please contact the customer service center at (985)359-2116 or visit www.metroservicegroup.com for more information.
Cart Registration
To register for a cart please use this form.
Recycle Yard
The Parish recycle yard located behind the Percy Hebert Building, 1801 W. Airline Hwy, LaPlace, consists of 2-30 yard dumpsters and several bins to recycle newspaper, books, motor oil, and aluminum cans. Residents can bring up to 5 tires a day to the yard. The recycle yard is opened from 7:00 a.m. to 3:00 p.m. Monday through Saturday and is manned by one employee.